What Makes This Automatic Laser Cat Toy An Ideal Gift For Cats?

 Benefits of increasing cats' physical exercise & mental stimulation, keeping cats active and healthy.

 Easy-attachable to any cat tree, table, desk, or chair. Up to 2-3 cats to play simultaneously. The timer automatically turns off the toy after 15 minutes for your cats to rest.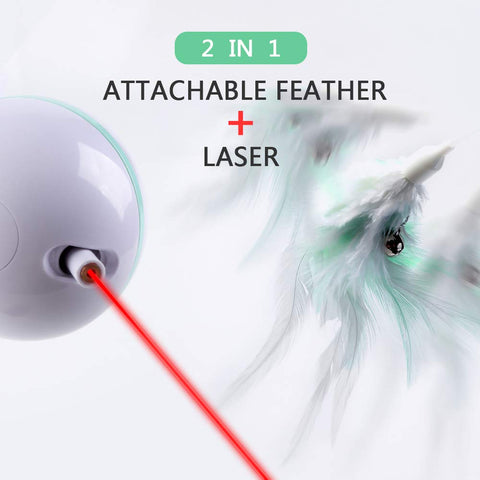 Composed of cat feather toy and laser light feature, triggers cats' natural instinct to chase, hunt, and scratch, relieve stress for cats when parents are away or at work.
 Can charge with all devices through a USB port, a full charge for 4 hrs supports 10-12 hrs playtime. Adjustable mirror to aim laser across different surfaces for cats to have much fun.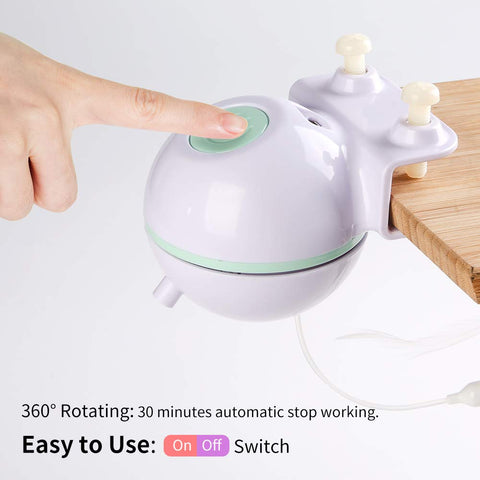 Package includes:
A: Toy*1       B: USB cable*1      C: Replaceable feather*2     
D: Screw*2     E: User Manual*1      
Some other interactive toys are available for your preference.
Pay $2.99-$3.99 for shipping
All States: 10-12 Business Days. 
Australia: 12-15 Business Days. 
Europe: 12-15 Business Days. 
Canada: 12-15 Business Days.       

Please click here for shipping rate details. 
How do we ship?
We ship within 3 business days through FedEx, UPS, and DHL to get our products to your door.
What's our return/exchange policy?
We offer 30 days refund, return or exchange policy.
>> Not sold in pet stores! <<